DURING LOCKDOWN WE ARE BACK ON ZOOM FOR CLASSES
PLEASE NOTE THAT THIS IS JUST WHILE WE ARE IN LOCKDOWN … AS SOON AS WE ARE ABLE TO GET BACK TO THE HALL …. WE WILL BE THERE.
PLEASE ENROL AS YOUR NORMAL CLASS WITH LOCATION BEING EITHER ST. JOHNS OR HIGHETT YOUTH CLUB AND I WILL SEE YOU ALL NEXT WEEK
THE FITNESS, STRENGTH AND FLEXIBILITY CLASS ON FRIDAY AFTERNOONS ….IS A ZOOM ADDITION… SO WHEN ENROLLING FOR THIS CLASS SELECT ZOOM AS LOCATION
Mini Groovers Dance Classes
Fun is the key - in a safe and supportive environment. We focus on building childrens' self-esteem and confidence. While ensuring quality tuition, children can develop essential life skills through music and dance. Whether it's a Fairy Ballet, Beat Boppin' Boys, Move & Groove, Groovin' Preps, Little Groovers or Pocket Rockets class that your child participates in, we choose to focus on the FUN and ENJOYMENT part of dancing. While learning correct dance technique we like to work together building self-esteem and confidence, which is so important for these age groups.
Mini Groovers offers 5 different classes, these are five distinctive levels which are age based, and naturally progress into and build on each other. Children can move on through the levels as they get older. The classes have been specifically designed to cater for students to improve in their dance skills, while maintaining their enthusiasm and love of dance.
We have 2 locations. Classes are held at St. John's Anglican Church, in the HALL (624 Centre Rd, Bentleigh). The Church Hall is located on the corner of Centre and Tucker Roads.  It is a wonderful studio for us to dance, with a real community feel to it. Parents are welcome to stay and watch their children enjoy their dance classes.
We also have classes at Highett Youth Club (3 Livingston St. Highett).  It is a lovely facility with a beautiful studio for us to dance.  Parents can also watch their children enjoy their dance class or choose to sit in the fantastic communal area and have a chat with other parents and siblings.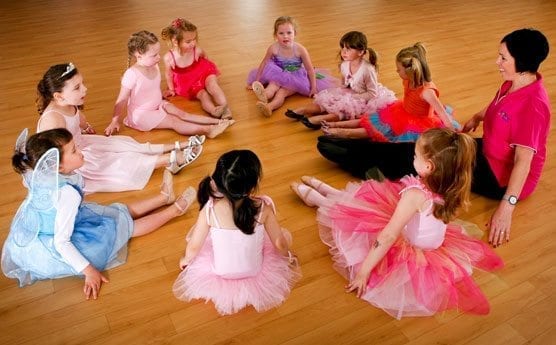 Mini Groovers does NOT participate in exams or extravagant theatre concert performances …therefore it eliminates the extra costs of uniforms, expensive costumes and a lot of extra time outside of classes that is required with these commitments. However, as performance plays a major part in dance, we have an informal and intimate performance at the end of the year.
Founder/Teacher
Michelle Saunders (Founder of Mini Groovers) holds a Diploma of Dance (MDES) Certificate IV in Training and Assessment and an Associate Diploma in Jazz, Tap and Ballet (ADS). With over 25 years experience in dance, performance and teaching – Michelle (mother of two) has an amplified passion in teaching the fundamentals of dance, movement and fitness to children - in a fun and nurturing manner.
See more information about Michelle here >